ALLIED CABLE
---

Wireless

Allied Can Install
A wireless bridge system (as illustrated above) for ethernet.

A wireless systemcovering your manufacturing plant, warehouse, campus, or yard.

A Wireless system for voice, and/or data
Allied is also an authorized canopy solutions provider and reseller with Motorola canopy wireless. For more information please scroll down below.
---
WIRELESS LAN
The wireless industry has experienced explosive growth in recent years and Allied has grown with it. Nearly everyone has experienced the freedom of wireless communication. Today Allied has evolved into a comprehensive wireless systems provider. The wireless environment is very dynamic with change resulting from advancements in technology and increased spectrum. It is more important than ever to team up with a leader in wireless technology, Allied.
Allied is a proven full-service provider of wireless products and services. Allied is partnered with the premier brands in the industry to provide wireless communications solutions that fit customer's specific needs.
Please call for a free, no obligations quotation
---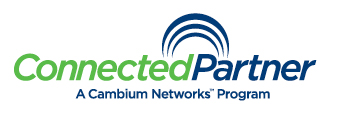 CAMBIUM NETWORKS . . .
ROOTED IN CANOPY AND ORTHOGON TECHNOLOGIES
We're Cambium Networks. You may not know our name, but you know our globally proven
Point-to-Point and Point-to-Multipoint solutions. At Cambium, we've joined Canopy® and Orthogon technologies into a single company with a single-minded focus on broadband. We're committed
to developing new wireless broadband solutions to help you grow your business through faster,
more reliable, more secure communications anywhere and everywhere. Let us help you drive
new growth with broadband.
ALLIED CABLE
Phone:(440)582-0111
Fax:(330)598-1115
Corporate Headquarters
800 W. Liberty
Medina, Ohio 44256